Hospitals and Medical Services In Bali
Hospitals and Medical Services In Bali
While on your much-awaited tropical getaway to Bali, you don't really want to do anything else except soak up the sun, enjoy the water, shop, explore and play but let's face it – you might run into some unpleasant situations without meaning to! You've heard of the infamous Bali Belly, a moniker for the dreaded diarrhea and while accidents could happen especially on the roads and in the water while surfing, worst case scenarios could entail dengue fever and typhoid infections.
While accidents can happen wherever you may be, it is always best to be prepared. We'd recommend that you get yourself and your loved ones insured before taking off. It is also a good idea to get vaccinated for typhoid, hepatitis A and B, tetanus and rabies. Don't forget to bring along some insect repellent to use while you're in Bali to protect yourself against the Aedes Mosquito. There are plenty of organic repellents available in pharmacies now. 
In worst case scenarios, you might need to see a doctor or a specialist. Bali has excellent hospitals with qualified doctors and staff available 24-hours a day. These hospitals have gained fantastic reputations for themselves for being extremely advanced with the latest state-of-the-art medical equipment, air ambulances, multilingual staff and specialists with the knowledge to handle difficult emergency disciplines. Many of these hospitals are also internationally accredited. Here are some of the best hospitals on the island that we would recommend to our guests.
SILOAM Hospital, Sunset Road Kuta
SILOAM Hospitals has gained a reputation for itself as being one of Bali's best, most reliable and most modern hospital that is progressive, innovative, sterile and clean with some of the very best doctors and specialists available. It goes without saying that the hospital in Sunset Road has no shortages of state-of-the-art medical equipment with a knowledgeable team of medical staff that could rival any international hospitals in the western world. If you are unsure of the medical landscape here in Bali, SILOAM Hospital should be your first choice if you're in Seminyak, Kuta, Canggu and the surrounding areas.
BIMC Siloam Nusa Dua, ITDC Nusa Dua
This is the second BIMC hospital to open here in Bali with two other medical centres located in Kuta and Ubud. First opened in 2012, this sprawling, modern and beautiful medical facility is the first hospital in Indonesia to be accredited by the Australian Council on Healthcare Standard International (ACHSI). If you're staying in any of the luxury hotels and villas in Nusa Dua, then you'd be just minutes away from BIMC Siloam Nusa Dua. The hospital undoubtedly hosts some of the country's very best doctors and specialists, with the latest medical and surgical equipment in all five of its Centres of Excellence namely the 24h Accident & Emergency Centre, 24h Medical Centre, CosMedic Centre, Dental Centre, and Dialysis Centre.
Kasih Ibu was originally a maternity clinic when it first opened in 1987 and now offers over 80 beds and a wide range of medical services for both tourists and locals. The hospital's main branch is in Denpasar, with more branches in Kedonganan, Tabanan and Saba and clinics in Dalung and Bajera.
First established in 1987, Surya Husada is a private hospital that provides comprehensive out-patient and in-patient care, including an Intensive Care Unit and a new Executive Wing. The hospital was accredited by KARS in 2015 and now boasts multiple medical and surgical specialities, including professors and consultants for Urology, Nephrology, Infectious Tropical Disease, Gastroenterology, Digestive Surgery, Neurosurgery, Cardiothoracic and Vascular Surgery, Orthopaedics, Obstetrics and Gynaecology, and Paediatrics.
The hospital was founded in 2002 by a team of specialists and now runs on a "boutique hospital" concept offering hotel comforts with excellent medical care and facilities. It's a favourite amongst expecting mothers and also offers a radiology unit, outpatient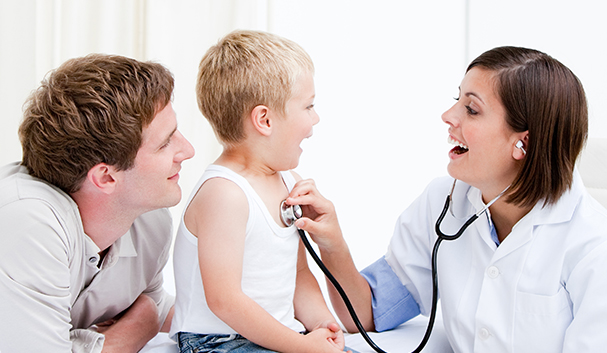 and in-patient clinics, emergency and ambulance services, laboratory, surgery rooms, delivery rooms and on-call doctors. Home Care services are also available. www.primamedika.com
This is a private hospital located in the highlands of Bedugul with an excellent emergency team that responds swiftly to any critical condition. Those arriving at the Emergency Room will immediately be taken into the care of an advanced medical team led by genuinely concerned, English-speaking and experienced doctors. The hospital is clean and well-kept with impressive medical 
tools at hand and in addition to addressing your health complaints, the doctors here are experienced and foresighted enough to recommend additional treatments that would save you grief in the long run, such as tetanus shots for those suffering from severe cuts and deep wounds. www.semararatihhospital.com
Medical Clinics
If you're looking for reliable and trustworthy outpatient treatments, here are a few trusted clinics often frequented by expats and tourists visiting Bali. These clinics also come with 24-hours emergency services:
International SOS – Jl. ByPass Ngurah Rai No.505X Pemogan

Penta Medica Clinic – Jl. Teuku Umar Barat No.88 Denpasar

Bali Clinic – Jl. Laksamana Basangkasa No.52, Seminyak

SILOAM Clinic – Jl. Raya Canggu No.168 Canggu

Ubud Care – Jl. Sukma Kesuma No.37 Ubud

Unicare Uluwatu – Uluwatu Street No.88, Uluwatu
Planning a trip to Bali? Book your dream villa with Puri Asia for the most beautiful, new and newly renovated, modern, contemporary and traditional style villas in various locations and settings throughout the island.